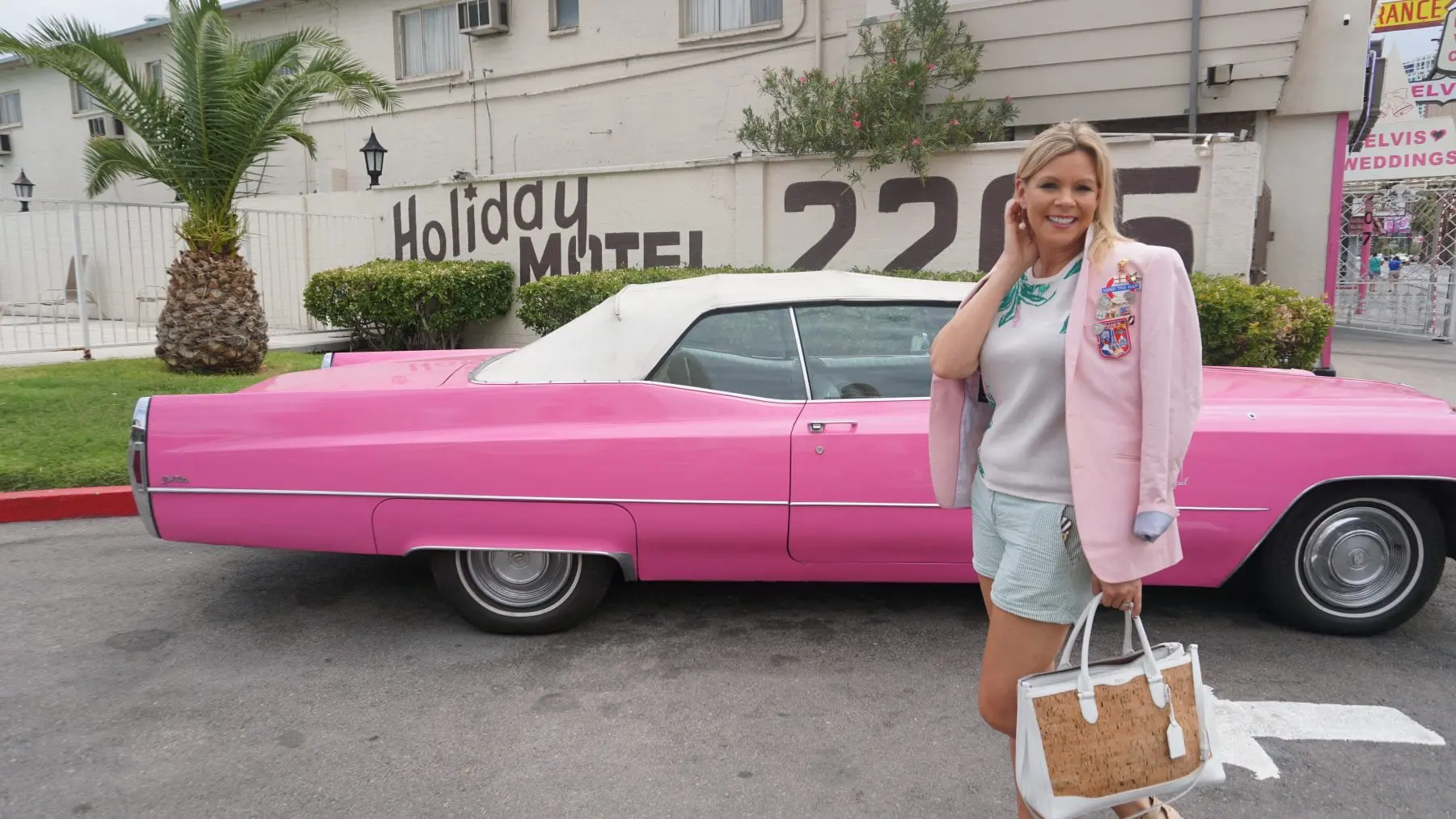 7 Fun & Some Free Things To Do: The Las Vegas Strip
Fun and Free Things to do in Las Vegas Strip
Are you and your friends taking over Las Wages (oh! I mean Las Vegas) for the weekend? Take our best of Las Vegas tips with you! Be sure to click "Las Vegas" on our map or click here to view all of our Sin City favorites. 
No matter where what part of the world you live in, you're probably more than aware of the tragedy that struck Las Vegas a week ago. I have been a little overwhelmed with emotion and relief, yet sadness for my friends and accountant that were trapped in the crossfire while one of my favorite country music stars, Jason Aldean was on stage. Had I not been so tired from the opening of the Dallas Decorators Showhouse, I would have been there with so many others watching the concerts.
Instead of dwelling on the sadness, this week I am making every effort to bring you at least one of my favorite Las Vegas peeps, brands and businesses that should not be missed but before that, as I was scrolling through my photos and found a collection that I totally forgot to post these from my Summer trip to Vegas. Hopefully, you find the inspiration, beauty, people, and history this great city beholds.

1. One of the things I love to do with guests and tourist of Vegas is simply going for a walk the Strip. There is so much to discover and the best people watching ever!  Whizzing by in a car won't allow you to visit every character under the sun either. The characters are everywhere!
2. Go by The Little Vegas Chapel and take a photo with this beautiful pink Cadillac for free! When you inside The Little White Chapel they'll even give you a signed photograph of Elvis when you check in on Yelp. Want to get married in Las Vegas? They make that super easy and cheap too! At the low price of $65 you can find yourself in a heap of fun for life, just don't let the $65 take you in debt up to your eyeballs! Add another $150 and Elvis will even perform for you! Another $100 and Marilyn will attend too! All of the chapels are different so feel free to pop in each one and experience the various ceremonies. The photo opps are great! Think of it like wedding crashing and the bride and groom probably want you to be there.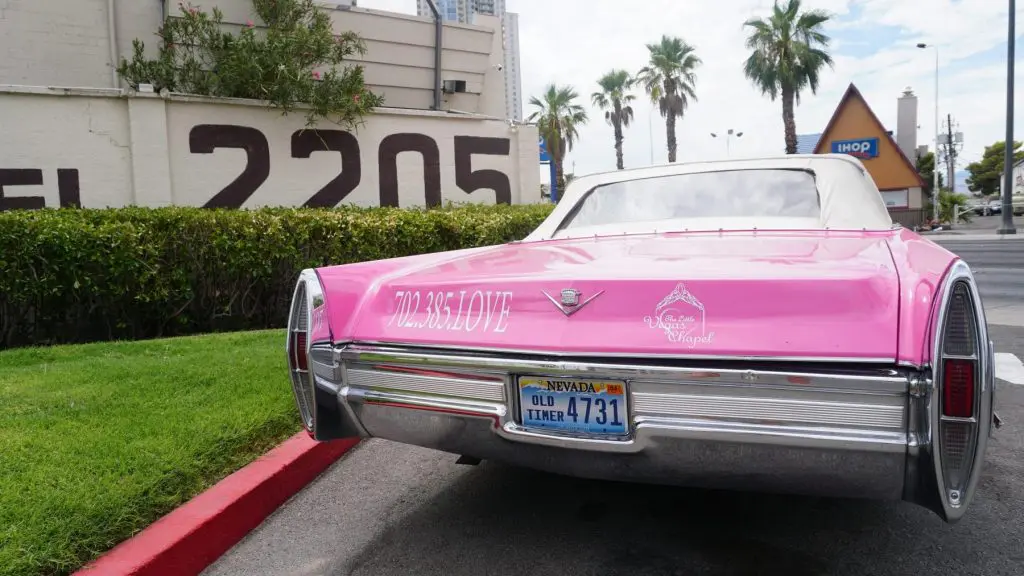 Here is a fun wedding that Boyd and I attended the last minute of my cousin marrying his first wife for the second or third time. After a trip to Pawn Stars earlier in the day, and the rehearsal dinner at Hash House a Go-Go, a trip to the Goodwill shop for wedding attire, $65 later, they have married once again. And I know what you're asking…are they still married? Sadly, no, but they are happy!
P.S. Before Boyd and I married in the Dominican Republic, we legally tied the knot just down the street to ensure we were really married! He's from Great Britain; I'm American, the only Christian officiator was Canadian and being in the DR, we didn't want to risk waking up in 20 years to find out we weren't married. Okay, enough about tying the knot in Las Vegas.
3. Let's talk about deals at Macy's in Las Vegas…they are like no other! Especially if you need dresses. Yes, even weddings and bridesmaids dress. The selection is fantastic! I find tons of dresses in Macy's dress department for a fraction of what I can buy them for at Macys.com. The cork & white leather Ralph Lauren handbag is a Macy's find and my mom's All Aboard Bouy crossover by Betsey Johnson.
4. I love the Banana Republic anywhere, but the stores in Vegas are always well-stocked, and the Premium Outlets located in Downtown Las Vegas aren't too shabby either. Notice that neither my mom nor I could not resist the tropical palm leaf sweater from Banana Republic. Her pink pants and my green/white seersucker shorts are also thanks to deals at Banana Republic.
Notice that neither my mom nor I could not resist the tropical palm leaf sweater from Banana Republic. Her pink pants and my green/white seersucker shorts are also thanks to deals at Banana Republic.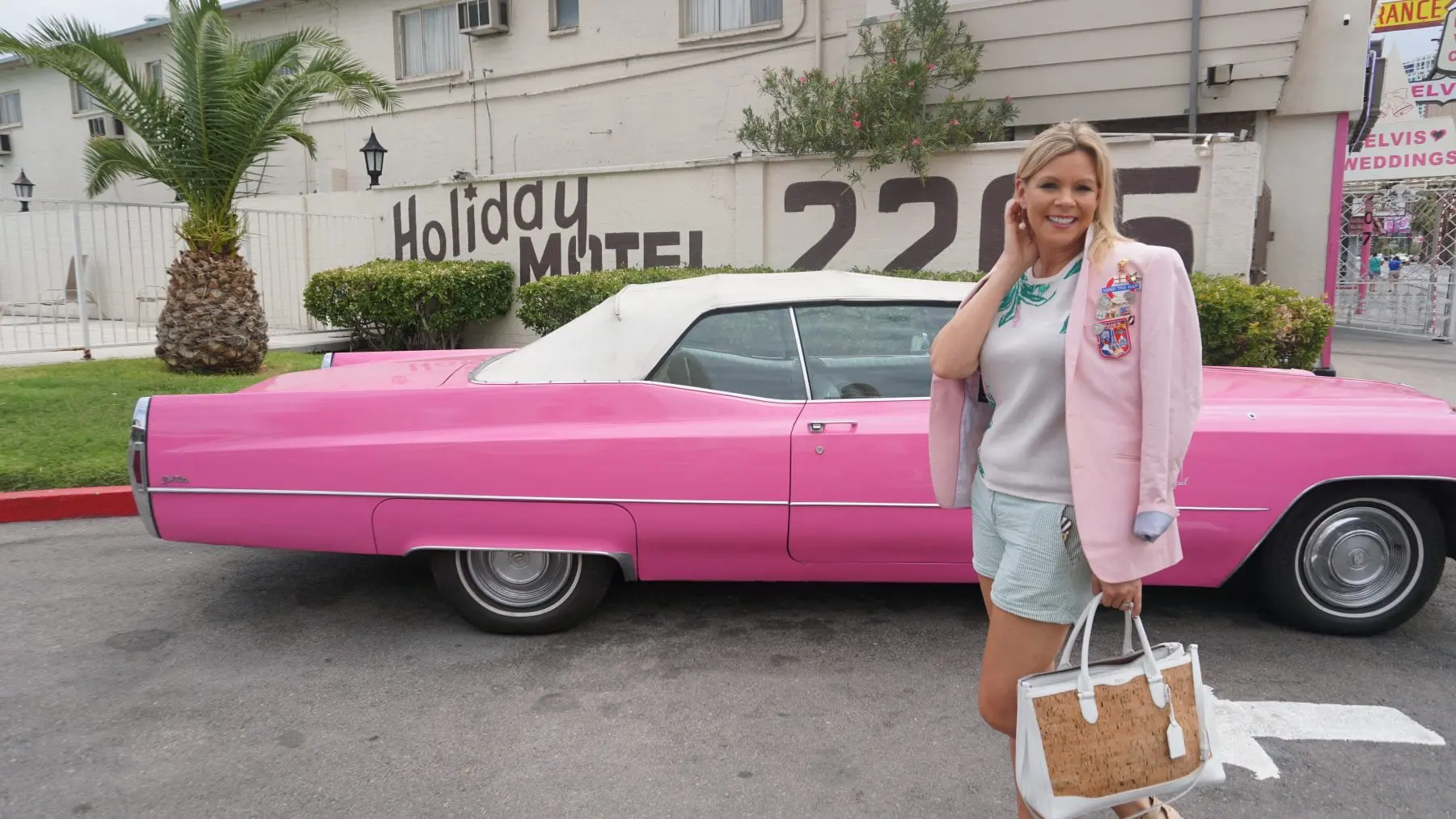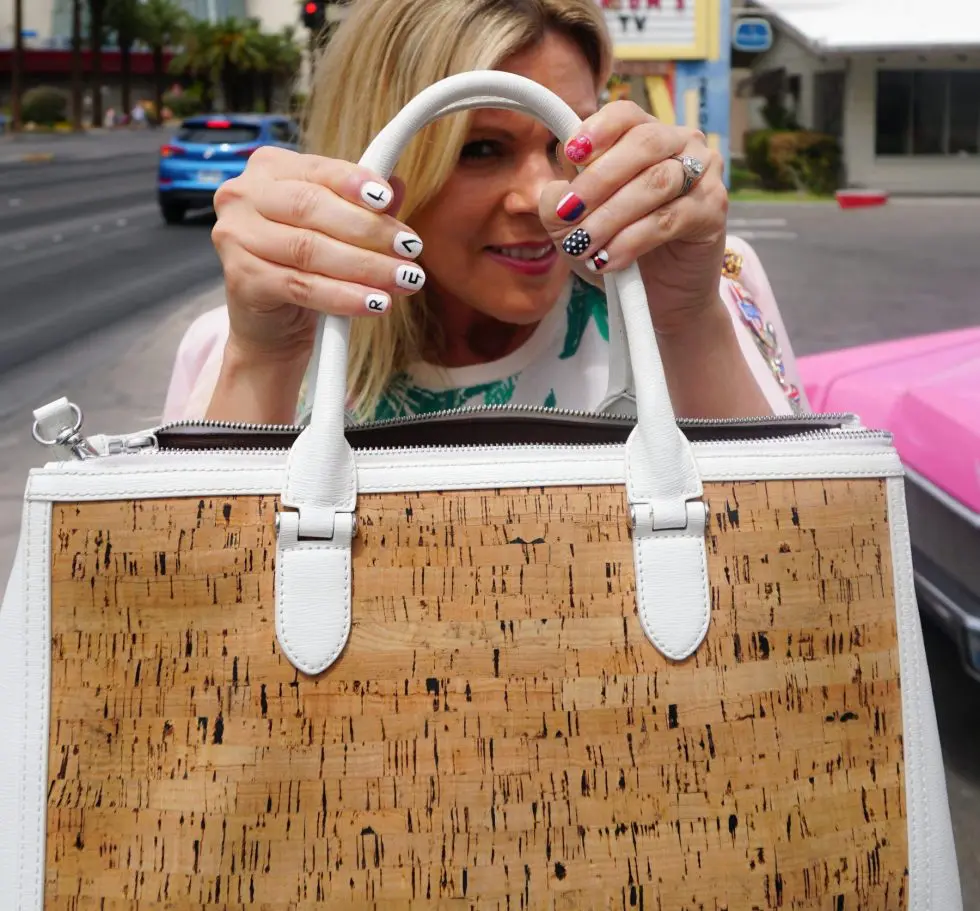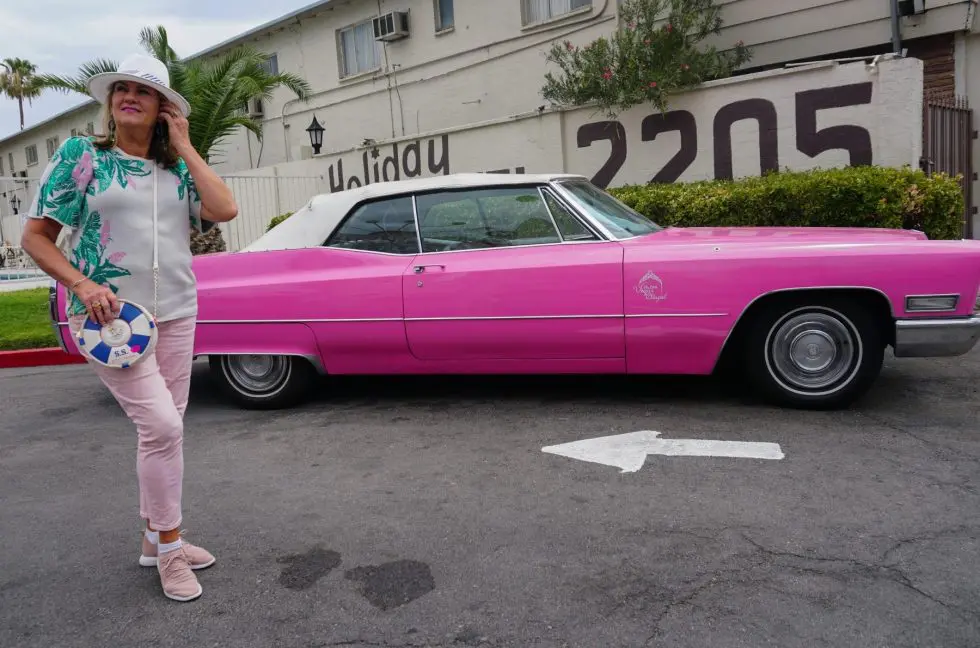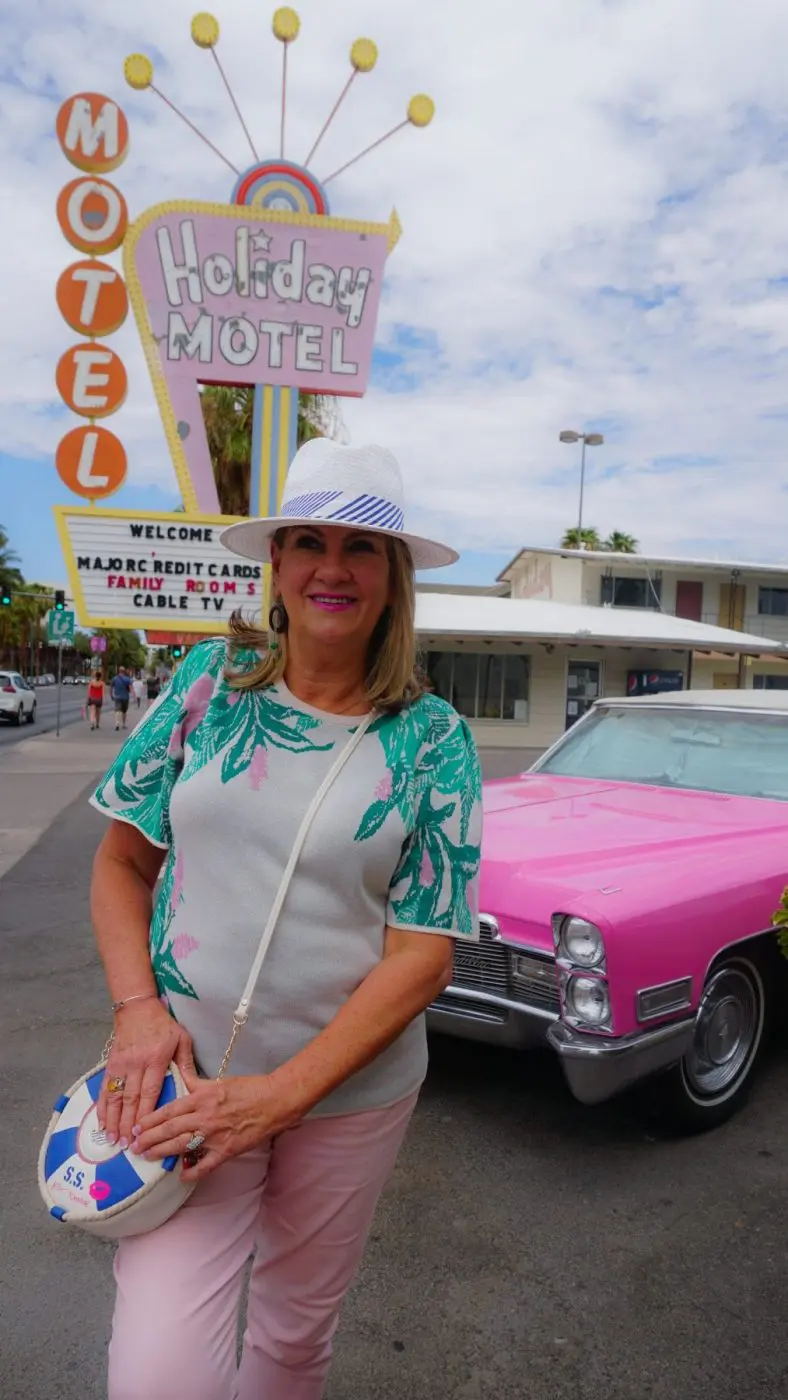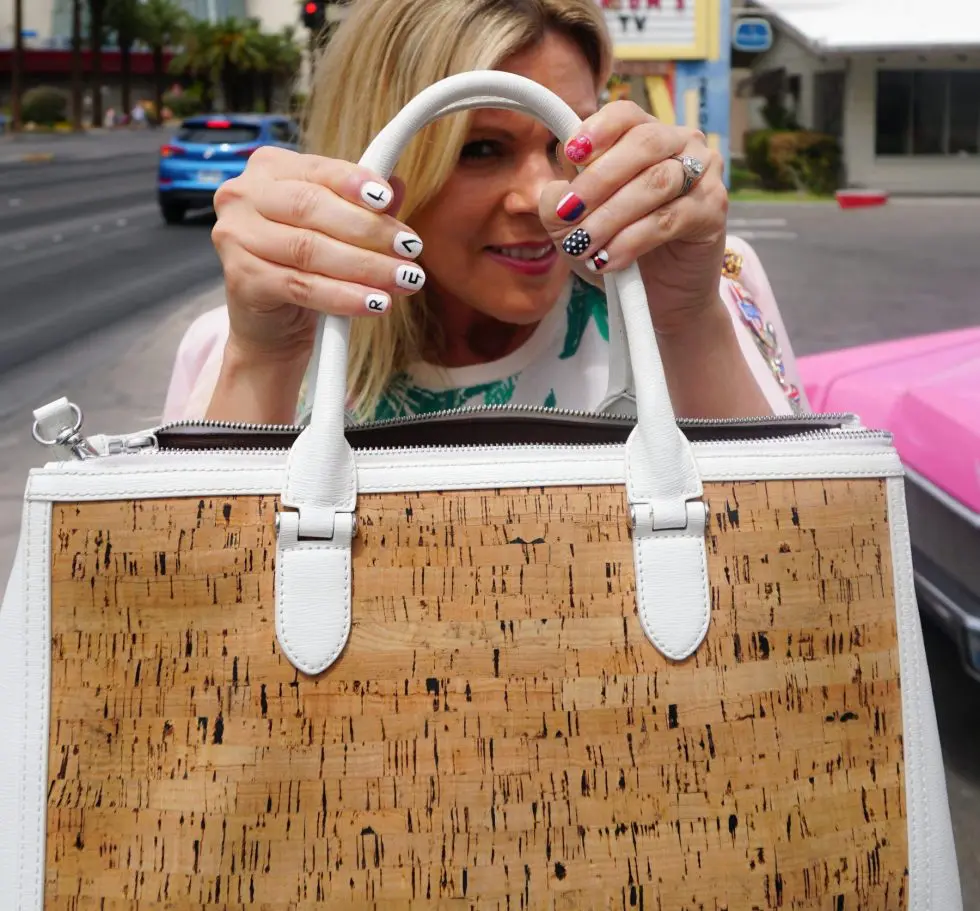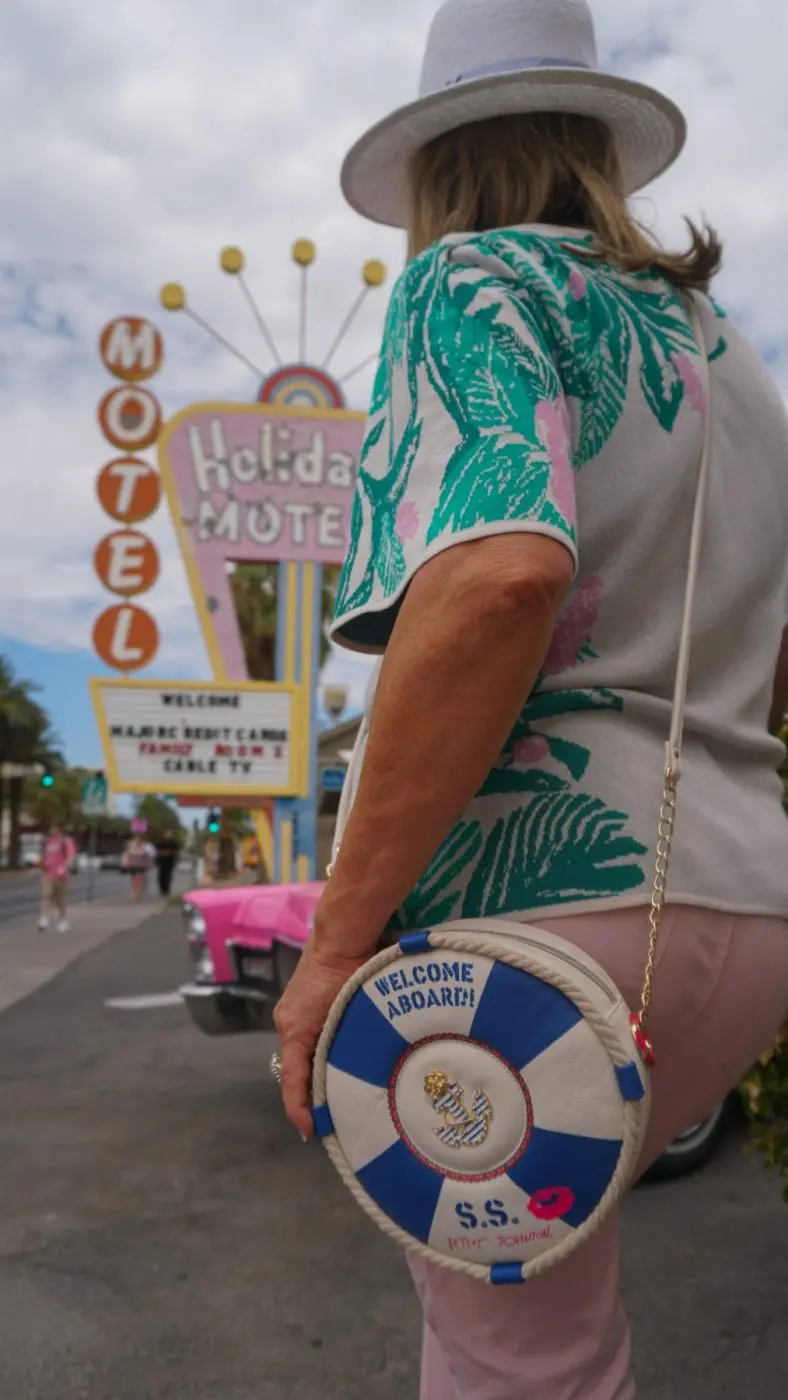 5. For over 5 years, the Stratosphere was the view out my office and our master bedroom window.  I highly recommend going to the top of the Stratosphere and having dinner and drinks at the Top of the World Italian restaurant for the best view of all of Vegas including the Strip and surrounding mountains.
6. If you're super daring, go for a ride on one of the three amusement park rides located on the very top of the Stratosphere or dare to dive off the top! Yes, that pointy thing on top is actually a ride.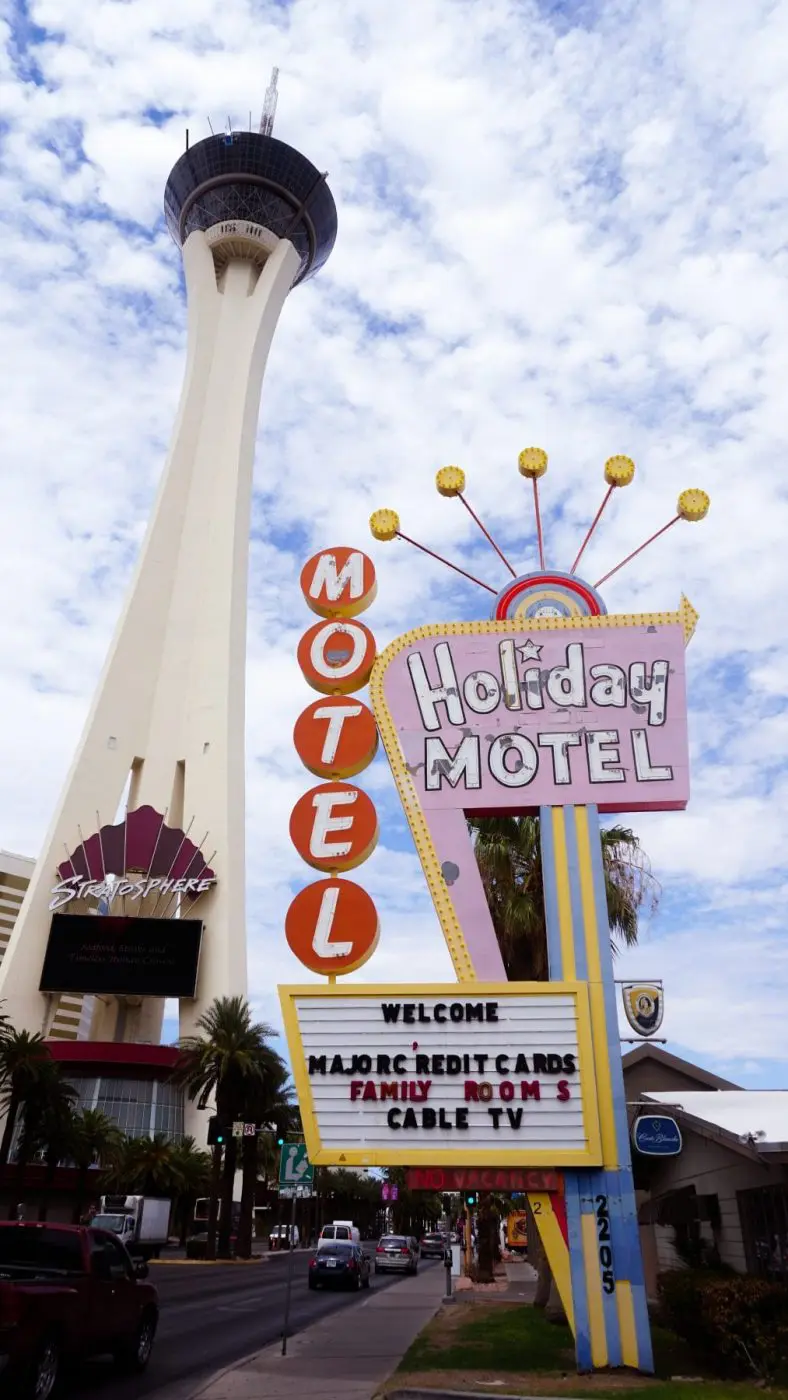 7. Walk a little further and find the best frozen custard to embark the papillae of your tongue will experience in this lifetime at Luv It Frozen Custard. I love the Banana Fudge Crumble but there's not a bad flavor in the bunch.
I have lots more coming your way from Las Vegas including new restaurants from all around Vegas!
Be sure to subscribe to be notified of new blog posts. Comment below if you have questions.
#LifeisaJourney! Make it a great one!
Christi
P.S. If vacation rentals are your style, there is a new way to discover Las Vegas vacation rentals – click here to see what's available.