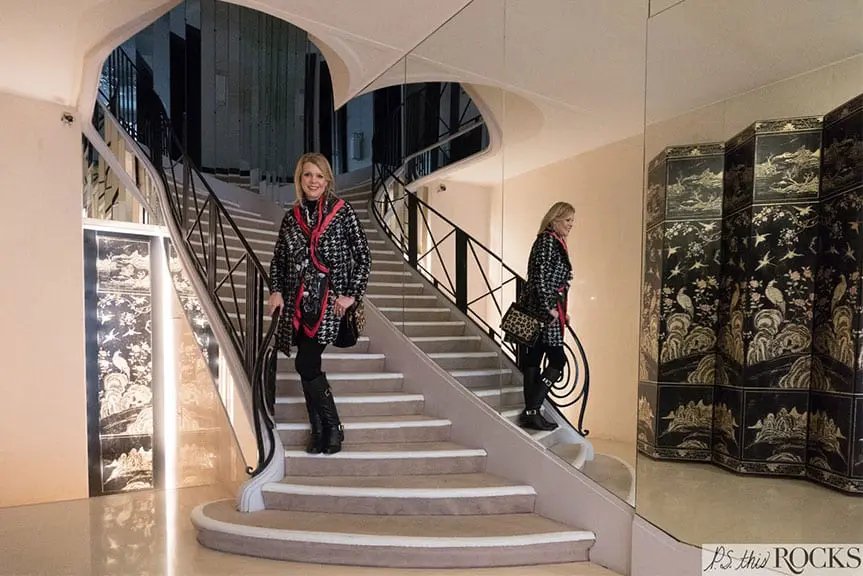 Inside Coco Chanel's Personal Paris Apartment: 31 Rue Cambon
Tour Coco Chanel's Paris Apartment – Come With Me Inside 31 Rue Cambon
Before the renovation of 31 Rue Cambon was complete, I had the privilege of going inside Gabrielle "Coco" Chanel's Paris Flat aka. Apartment! In December of 2016, the renovation yet to be complete. The furniture and the walls were completely covered on Christmas Day but the CHANEL boutique was open. This was quite a surprise on top of our beautiful four days that Boyd surprised me with before celebrating Christmas, Boxing Day, and New Years with our moms in Scotland. Little did either of us know that our quaint hotel was in better than the "right neighborhood".
Visiting Coco Chanel's 31 Rue Cambon Apartment on Christmas Day
On Christmas Day, while Boyd was packing us to depart to Scotland, I made one of my last stops into CHANEL. Being from America where everything is closed on Christmas Day, I was happy that the boutique was even open. After photographing and overflowing with inspiration with my favorites of the Coco Cuba collection, the boutique clerk asked if I would like to peek into 31 Rue Cambon!!!!
Foyer Entry to Coco Chanel's Paris Apartment
When stepping onto the cream marble, I could feel the presence of Coco herself. I could only imagine her gracing these stairs over 80 years ago as she entertained Giacometti, Stravinsky, and Dali. Surrounded by mirrors and black gloss with fine gold accents, every turn of the Parisian staircase is art deco. Mirrors making space feel larger than life exude refined grandeur in all languages even though they speak none. If only the walls of this Paris flat could talk.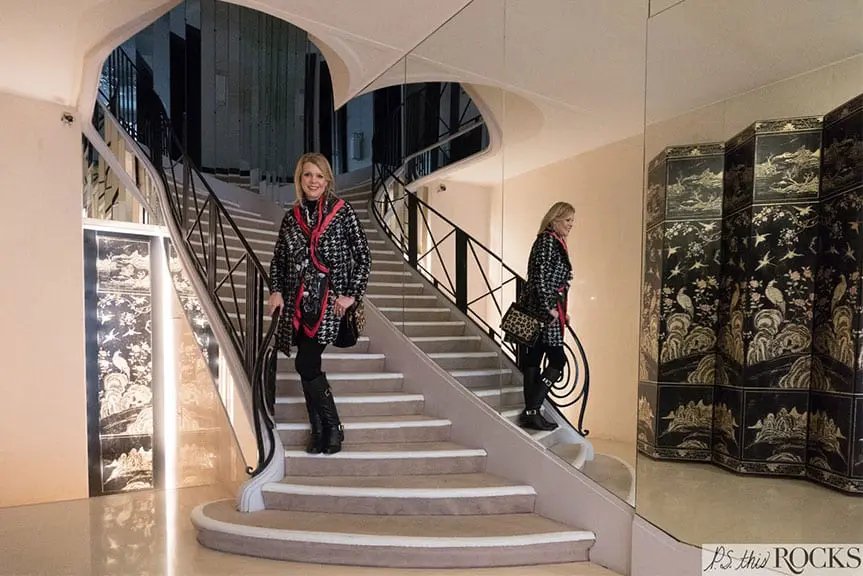 Me, Christi Tasker inside 31 Rue Cambon
Coco's portrait hangs over the understated dark table.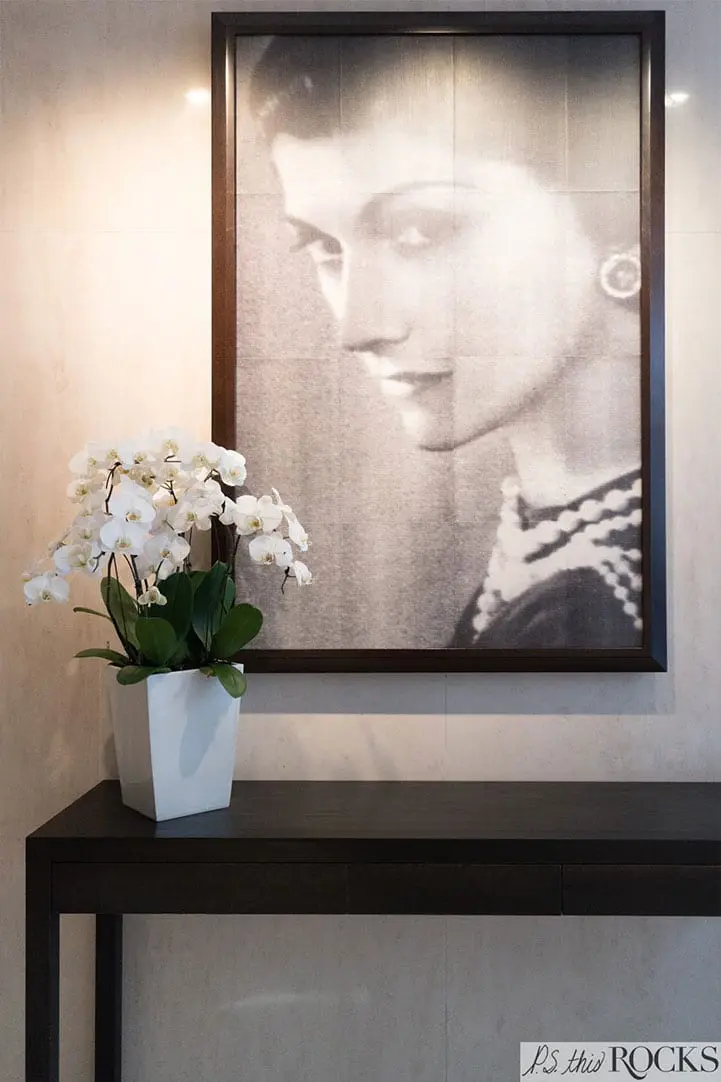 Inside Gabrielle "Coco" Chanel's Paris Flat
From the signature camelia fleur to the glossy, lacquered black surfaces, to the soft suede upholstery, CHANEL is evident. I can barely begin to imagine what Karl Lagerfeld must do to maintain the house codes of the CHANEL brand but he managed to incorporate everything from lions to wheat to other fine details found in the Mademoiselle's flat into the CHANEL collections over the years.
The cognac hues and ornate gold accessories and touches of vibrant scarlet red are rich yet timeless. Details only found in the couture collection mimick parts of the Paris flat. The desk has fine scratch marks and pen marks as if Chanel may one day return to finish a sketch or a letter. Tiny details and accouterments are tastefully nestled in every nook and cranny. Attention to details of the light switch plates are beautiful and brass.